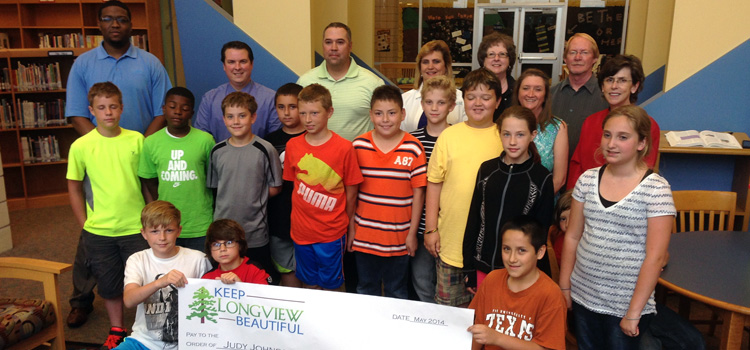 Community Improvement Grants
Did you know by simply improving the area around your business or neighborhood you've added value to our community? How does your company envision their environmental footprint? Does your civic group, church or school have a grand, green space idea or thoughts on a litter reduction strategy? Projects as easy as beautifying an area, planting trees or urging folks to reduce and reuse before they recycle are simple solutions to heighten quality of life in Longview.
Applications will be reviewed within 90 days of submission and grants are awarded on a first-come, first-serve basis.
Types of grants to be awarded
Micro Grant up to $1,000.00
Matching Fund Grant up to $1,500.00 with a 50% match
Matching Fund Grant up to $3,000.00 with a 100% match
Eligibility:
Project must be for community improvement in Longview, Texas.
Project must demonstrate long term operational and financial sustainability.
Grant monies are not eligible for salaries or paying off debt.
Project must not have been started prior to submitting grant application.
Proposal Criteria:
Proposal must outline innovative and comprehensive projects for community improvement, consistent with our mission statement:
Keep Longview Beautiful will educate and engage our community to take responsibility for improving their environment through litter prevention, beautification and waste reduction.
Update reports are due to your Keep Longview Beautiful liaison every 90 days from the day grant is awarded. A final wrap up report is due at the end of the project or one year after grant is awarded. It is the grantee's responsibility to update Keep Longview Beautiful.
Strong leadership is mandatory. Two responsible adults must lead all projects.