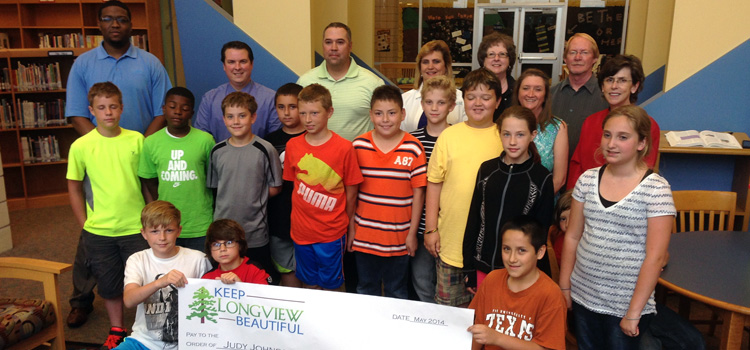 Community Improvement Grants
Longview, Texas is undeniably one of the most beautiful parts of the finest state in our nation. Longview has grown quite a bit in recent years and during this growth, Keep Longview Beautiful has worked to preserve and enhance the quality of life in our community. We are a strong, nonprofit organization focused on helping citizens understand waste reduction and environmental stewardship. Passion drives us, vision and commitment to the East Texas region keeps us moving forward and hard work sustains the Board of Directors of Keep Longview Beautiful!
Did you know by simply improving the area around your business or neighborhood you have just added value to the community as well? How does your company envision their environmental footprint? Does your civic group have a grand, green space idea? Perhaps a remarkable litter reduction project around your commercial area? What about a reduce, reuse, recycle, rethink notion for your church, school, business or neighborhood? Projects as easy as cleaning up an area in our community, planting trees or urging folks to recycle are simple solutions to enhance quality of life in Longview.
Keep Longview Beautiful can assist with funds for your grand enhancement. Let us help you show your LOVE Longview spirit!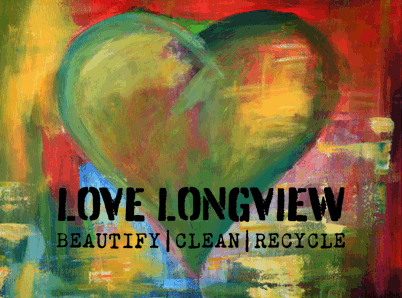 During the past four years, Keep Longview Beautiful has proudly given $16,000 to various groups through Community Improvement Grants. In 2018, we will be giving $4,000 in new grant funds.
Projects must be aligned with at least one of the three components of Keep Longview Beautiful's mission statement: litter prevention, beautification or waste reduction.
Applications will be reviewed within 90 days of submission and grants are awarded on a first-come, first-serve basis.
Types of grants to be awarded in 2018
Micro Grant up to $750.00 (2 available)
Matching Fund Grant up to $1,000.00 with a 50% match (1 available)
Matching Fund Grant up to $1,500.00 with a 100% match (1 available)
Eligibility:
Project must be for community improvement in Longview, Texas.
Project must demonstrate long term operational and financial sustainability.
Grant monies are not eligible for salaries or paying off debt.
Proposal Criteria:
Proposal must outline innovative and comprehensive projects for community improvement, consistent with our mission statement:
Keep Longview Beautiful will educate and engage our community to take responsibility for improving their environment through litter prevention, beautification and waste reduction.
Update reports are due to your Keep Longview Beautiful representative in 90 day intervals from the day grant is awarded until project completion. Final wrap up report is due no later than one year after grant is awarded.
Strong leadership is mandatory. Two responsible adults must be associated with all projects.
Download grant application